Welcome to Kakumeiki Valvrave Wiki!
Warning! CONTAINS *SPOILERS*!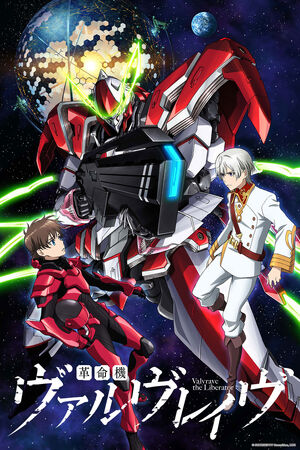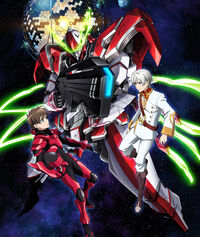 Kakumeiki Valvrave, also known as Valvrave the Liberator, is an anime that is set in the 71st year of the True Era where 70% of the human race lives in space following the development of space cities. A young high school student named Haruto Tokishima gets involved in a war between two superpowers, the Dorssia Military Pact Federation and the Atlantic Ring United States (ARUS) when he finds a humanoid machine weapon called Valvrave. The mecha was hidden in JIOR, a small neutral nation that has prospered economically. With this discovery, Haruto's life is changed.
Characters
Mecha
Featured Article
Valvrave One is a mysterious mecha hidden in JIOR and the first machine in the Valvrave series. Haruto Tokishima discovers Valvrave One 
during an attack from Dorssia, a military nation and one of the contenders in the war...

Read more >>



Poll
Recent Blog Posts

EvaMei
•
Can ANYONE, ANYBODY explain me the ending of Valvrave the liberator?! [Season 2 last ep]
My question:
Who is that prince, in the last ep? 2nd: Whose kid he exactly is?! What I believe and want to is …
See more >